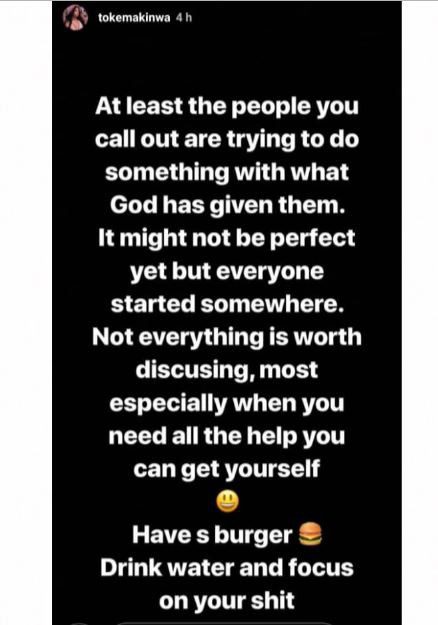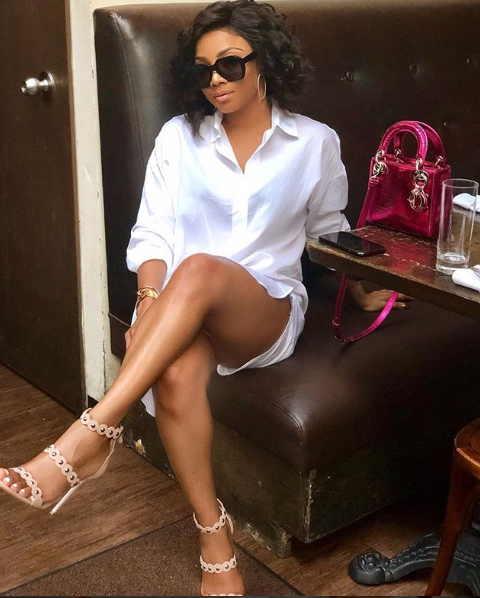 Media personality and best selling author, Toke Makinwa has taken to Instagram to dish out words of wisdom,
According to her,
'If you are out knocking people's hustle, criticising and calling people out, just make sure there's enough going on in your life'.
Though she didn't quite direct her message to anyone in particular, she also said, 'not everything is worth discussing. Drink water and focus on your sh*t'.
See her posts below: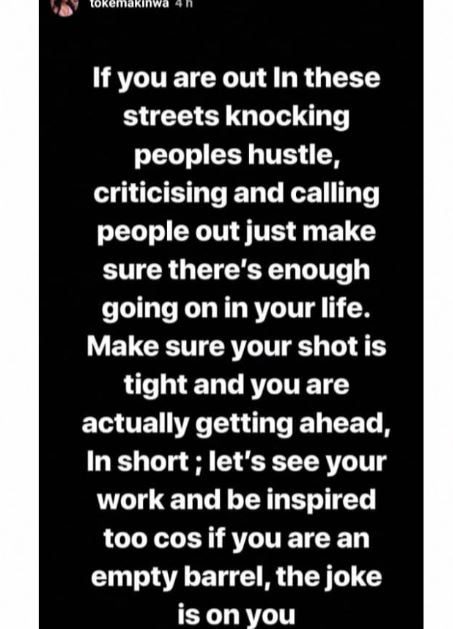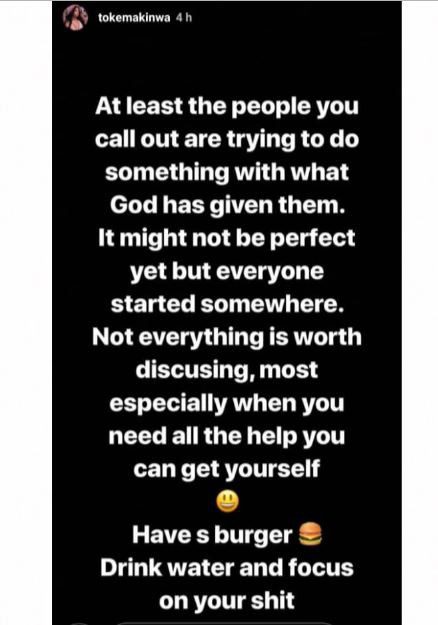 The post Toke Makinwa Is Out Here Dishing Advice appeared first on Nigerian Celebrity News + Latest Entertainment News.