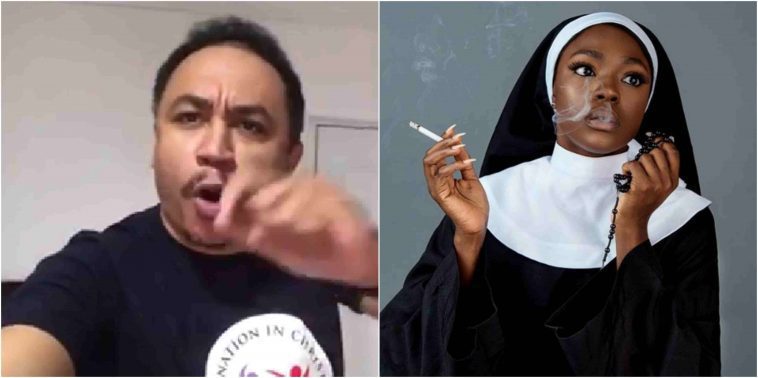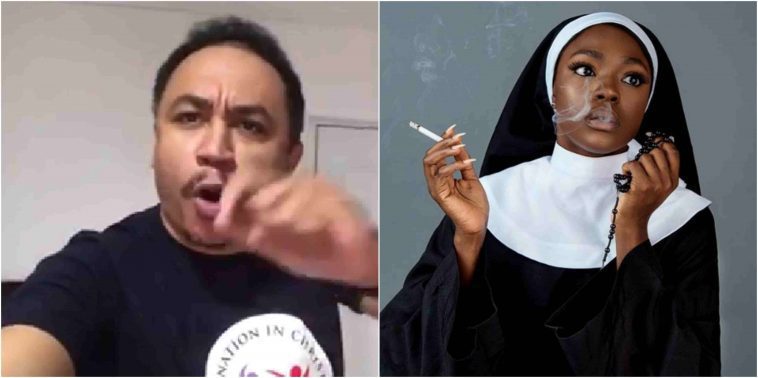 Controversial OAP Daddy Freeze has given his opinion on the trending controversial Beverly Osu's photo shoots and according to him, smoking is a habit a lot of nuns and priests engage in.
In a video shared online, the OAP says he sees nothing wrong with Beverly's photo. He added that the problem with Christianity isn't with the people who brought it to us but the people it was handed over to because it is now being abused.
Sharing the video, he wrote:
Whoever tuned our moral compass in this country did a terrible job.
–
This Beverly Osu picture really got me thinking.
–
We are so visual in this part of the world that we seem to worry more about the branding and image of Christianity than its essence.
–
Nigeria, recalibrate your moral compass! If you think a pastor in the poverty capital of the world owning a private jet is morally right, while Beverly Osu smoking a cigarette with a rosary in her hand is wrong then you have a huuuuge problem.
Watch the video below:
The post [VIDEO] Daddy Freeze Reacts To Beverly Osu's Controversial Nun Photo appeared first on Nigerian Celebrity News + Latest Entertainment News.