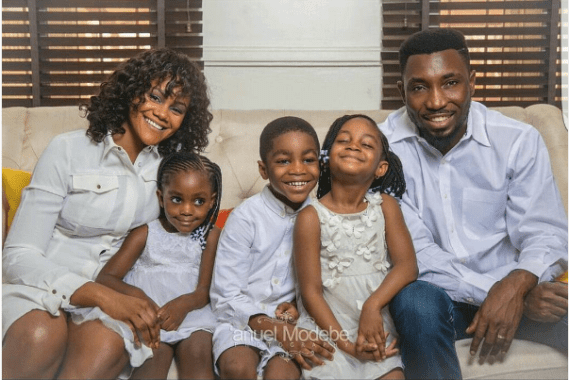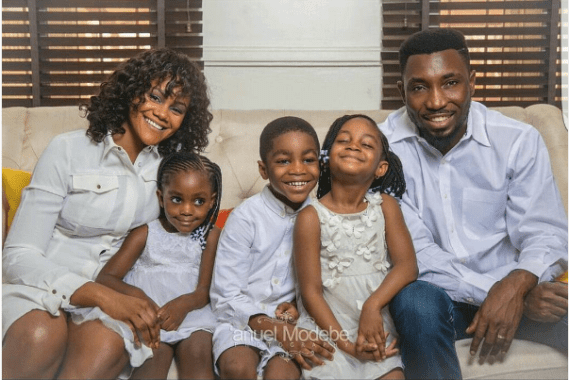 Nigerian singer, Timi Dakolo is happily married to his beautiful wife Busola Dakolo, and the marriage is blessed with three lovely children, a son and two daughters.
Timi who has been married since 2012 has revealed the secret behind his successful marriage. In a chat with Showtime, the Idol West Africa 2007 winner said:
"Communication is the lifeline. Make your partner your gossip mate. Sometimes it's not love that keeps the marriage, its friendship. We just know ourselves and that's how we have been able to come this far", he said.
He also added that his wife surprised him a couple of times despite their differences.
"Apart from fixing me, because I'm not a very organized person, she has fixed a vacation for us but I contributed half of the money though. And where she fixed the vacation for was my favourite place, Cape Town, I really love the environment, the landscape, the scenery", he said.
When asked if he would allow his kids to go into music-making, the soul singer said:
"My children will do what they want to do. My son likes to play ball so I had to register him in a football club. My last child is the strangest of all. She will tell you 'Daddy you can't wear this dress outside.'
The post Timi Dakolo Reveals The Secret Of His Successful Marriage appeared first on Nigerian Celebrity News + Latest Entertainment News.