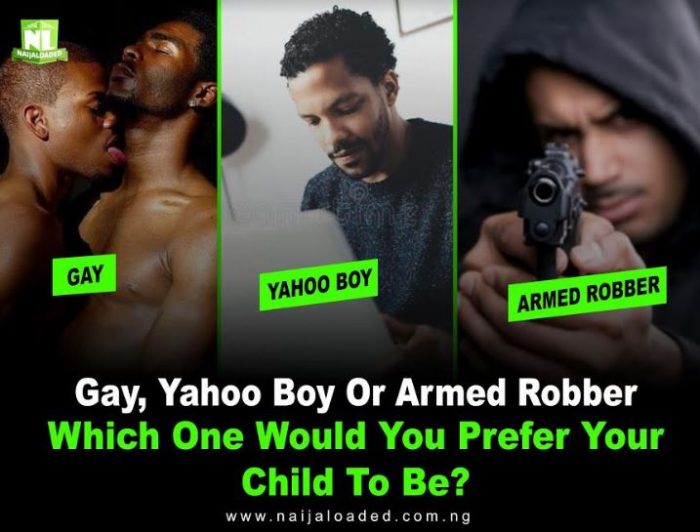 Hello people,
Hope you are all doing great?
See it's so bad to realize that many don't realize that Life Isn't Perfect 
I noticed many people strive to find perfection but they end up frustrated and never satisfied.
First, I feel life should be explored and enjoyed.
Then no matter the situation you find yourself, never give up, always push on. If the day is bad, finish up the day– it's a bad day and not a bad life
Which brings me to this puzzling question 
Imagine If You Are In A Difficult Situation To Choose Between A Gay Child, Armed Robber Child Or Yahoo Child?
Which One Would You Manage To Choose?
I Want Everyone To Contribute To This..
Comment Below 
The post LETS DISCUSS!! Gay, Yahoo Boy Or Armed Robber- Which One Would You Prefer Your Child To Be?? appeared first on Naijaloaded | Nigeria's Most Visited Music & Entertainment Website.