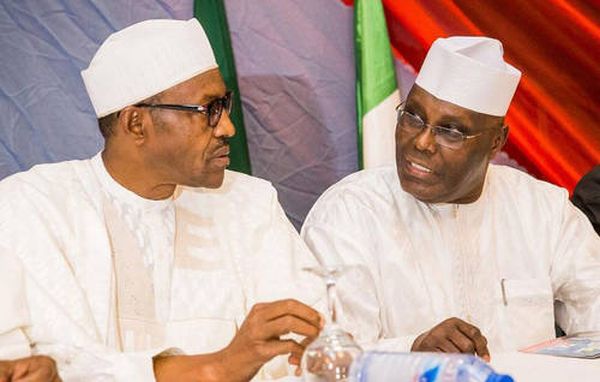 Former vice president, Atiku Abubakar, has expressed his fears that current president, Muhammadu Buhari, is too 'power-drunk' and might find it hard to leave power without a fight after the 2019 presidential election.
The presidential aspirant said this while speaking in Lagos on Monday, September 3, 2018, noting that the country is dealing with a retired military general in charge.
Atiku said, unlike then-president, Goodluck Jonathan, who peacefully conceded defeat to Buhari after the 2015 presidential election, he's very concerned about Buhari doing the same.
He said, "We are dealing now with a retired general (Buhari), very uncompromising, also power-drunk who will not be ready to leave power without a fight – or at least those are some of my fears for the current elections."
Atiku further described Jonathan as "much more level-headed" and a "peaceful, very patriotic Nigerian" in contrast to Buhari who was military Head of State between 1983 and 1985.
The post Do You Agree? Atiku Fears 'Power-Drunk' Buhari Won't Peacefully Concede Defeat appeared first on Naijaloaded | Nigeria's Most Visited Music & Entertainment Website.