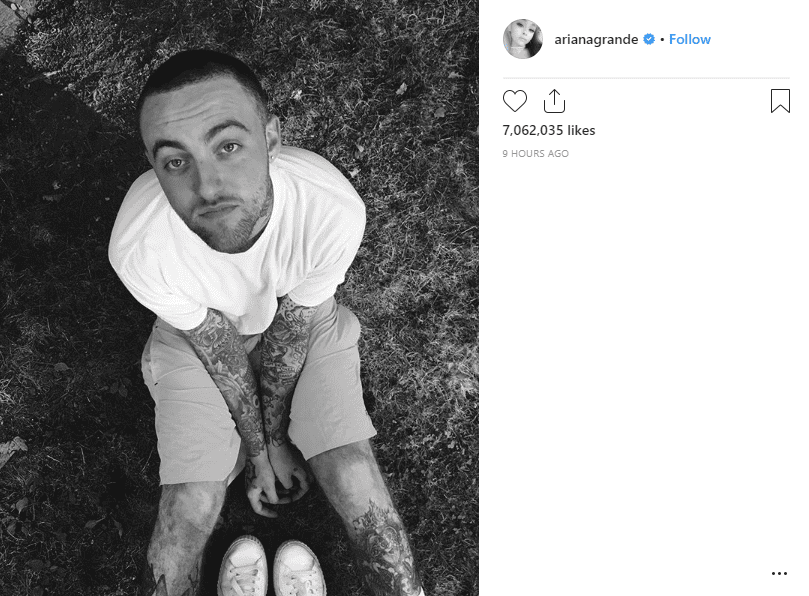 International pop star, Ariana Grande has broken her silence following the sudden and tragic death of her ex-boyfriend Mac Miller.
Instead of words the singer shared a simple black and white image of the rapper – who passed away Friday aged 26 from a suspected drug overdose – on Instagram.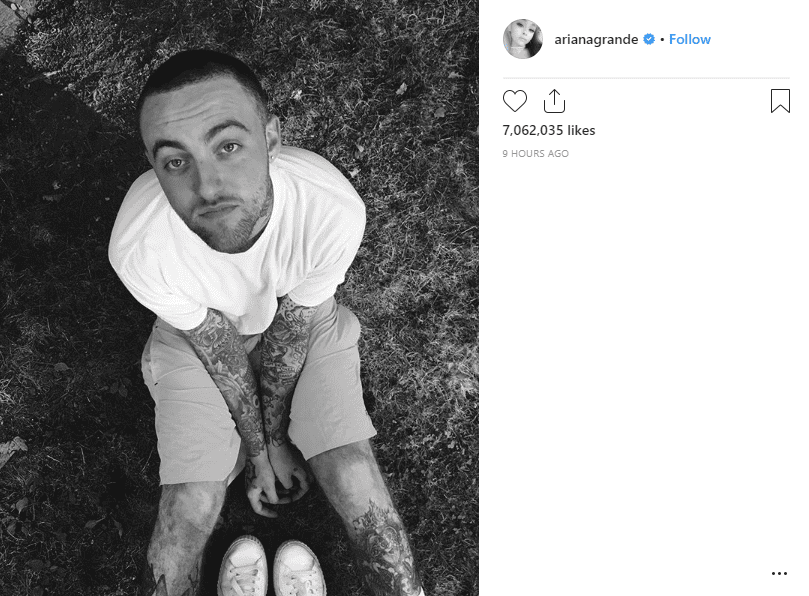 The photo appears to have been taken by Ariana, as she stands over him.
It would be recalled the "Bed" singer ended her two-year relationship with Mac in May and is now engaged to SNL star Pete Davidson. Following news of Miller's death Ariana's Instagram was flooded with comments from trolls accusing her of causing her ex-boyfriend's apparent overdose.
Less than a week after the split, Miller – who had long battled substance abuse and addiction – was arrested for driving while drunk after he crashed his SUV and fled the scene.
After the arrest Ariana tweeted: 'Pls take care of yourself
Ariana was also blamed for Mac's car crash. However, she hit back, insisting she was not his babysitter.
'I am not a babysitter or a mother and no woman should feel that they need to be. I have cared for him and tried to support his sobriety & prayed for his balance for years (and always will of course) but shaming/blaming women for a man's inability to keep his sh** together is a very major problem.

'Let's please stop doing that. of course i didn't share about how hard or scary it was while it was happening but it was. i will continue to pray from the bottom of my heart that he figures it all out and that any other woman in this position does as well (sic)
The post Ariana Grande Breaks Silence Following Death Of Ex-boyfriend Mac Miller appeared first on Nigerian Celebrity News + Latest Entertainment News.